The first and most important choice when building a new home.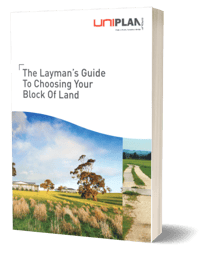 Where will you build it? Which location will you choose? What constitutes a 'perfect block'? The thing is this, we all have different dreams and ideals. It is important you give some thought to what ideal block is for you. What do you want? Proximity to town? Views? Country living? Near the family? Lots of space? Privacy?
Choosing can be a very emotional decision. Here are some points to think about to ensure you choose your land with both your head and your heart.