Your next development, made easy.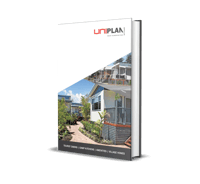 Based on our extensive experience, we love getting involved early in your project. We're more than happy to freely share our knowledge to ensure you get the best result for your park.
We know you need a hassle-free process to make it all happen. You want a smooth building process that allows growth and development of your park or village without headaches.

But it all starts with smart design. Getting good looking, well-designed buildings on each site is important. Don't end up with a whole village full of 'cookie cutter' dwellings. By using sites well, and incorporating some cost-effective design elements, you can attract great clients to your community.