We've all heard the horror stories…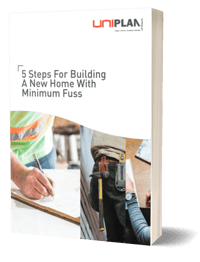 Building a new home can be tricky. There are lots of things to consider and manage—budgets, time, risky builders, loans and the decisions! So many decisions.
At Uniplan we make building easy. We understand how overwhelming and insurmountable it can all seem. We've helped so many home buyers by making the process easy. We have a proven process to guide you every step of the way.